The Simply Recycled line seeks to reduce the environmental impact on our planet with each product we make.
Combining the best recycled materials with our unique Scandinavian design, we strive to reduce the use of chemicals, water and pesticides and lower Co2 emissions immensely.
Our motto in Simply Recycled is "Taking care of our planet, one product at a time "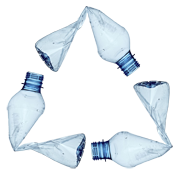 Recycled Polyester
Recycled polyester is made from recycled materials (PET plastic bottles and recycling of polyester fabrics) which are given a second life.
By choosing recycled polyester, we're able to deliver the same fibers but with a much smaller environmental footprint.
Recycled Leather
We manufacture these items by re-working used leather products from furniture and garments, thus effectively reducing chemical use, water consumption and helping to reduce landfill impact.
As part of this line, we also cooperate with Better World Fashion in making products with "Better World Fashion inside", meaning that leather goods labelled with this co-branded label, are guaranteed to contain 98%recycled materials.
You can read about Better World Fashion and their sustainable leather fashion at:  www.betterworldfashion.com
Recycling future
We are striving towards compliance to the Global Recycled Standard (GRS) which applies to the full supply chain and addresses traceability, environmental principles, social requirements, and labeling.
We hope to be able to present this compliancy in future products.
You can read more about the GRS at: www.textileexchange.org/integrity/